The correct german translation for the animal crab is 
"Krebs".
However, this word also stands for Cancer (which is actually a latin term referring to a genus of marine crabs).
Hence
"Knack den Krebs"
(Crack the Crab) is a metaphoric wordplay encouraging people to defeat cancer.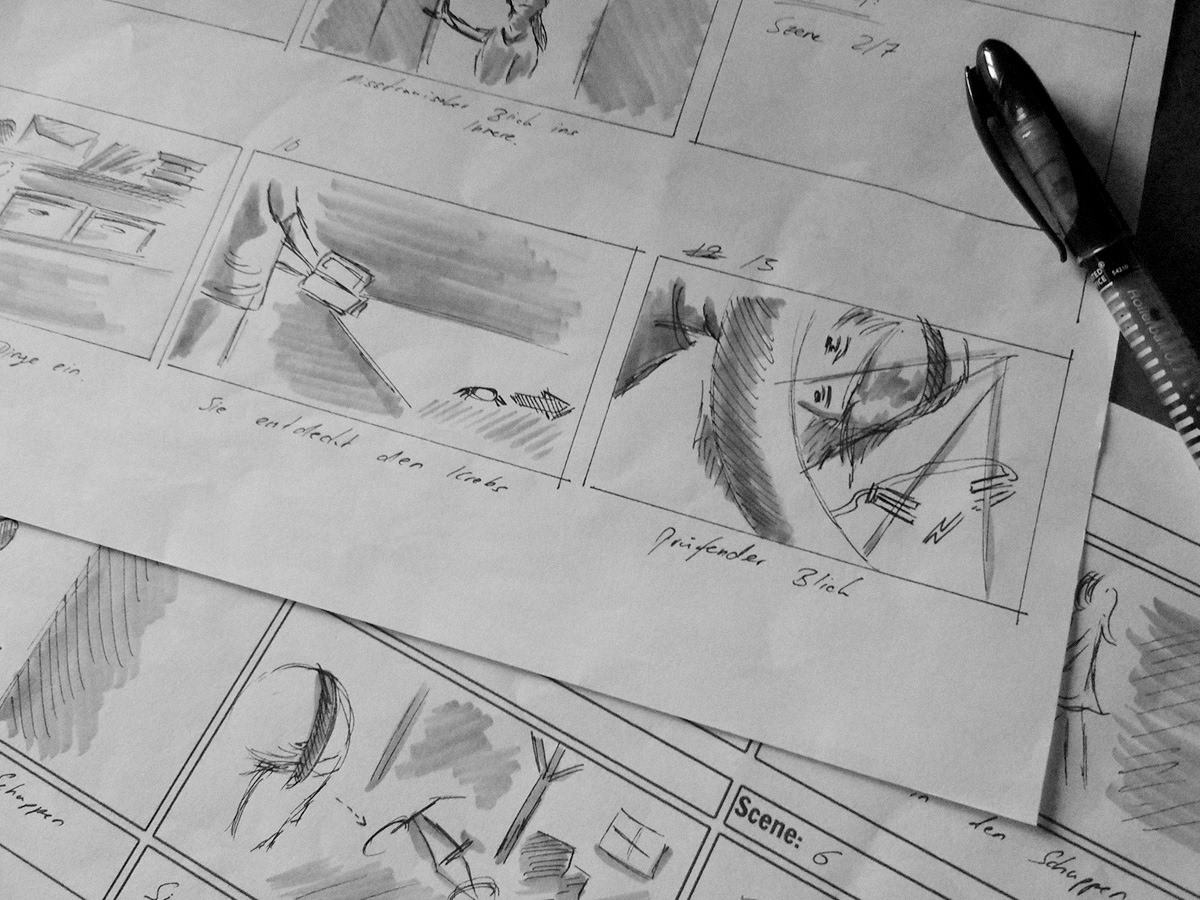 Directed by
Julian Strunck, Marc Brummund
Produced by
Christian Kalusky, Paula Kacprzak, Julian Strunck
Director of Photography:
Christian Kalusky, Matthias Bolliger
Edited by
Christian Kalusky
Music Composed by
Julian Strunck
Visual Effects by
Julian Strunck, Tom Böhl
Set Runners:
Mareike Schröder, Hanna Runge, Tom Böhl
Film and Storyboard Comparison
Have a closer look at the rough beginning next to the final product.


The entire CGI was created in Blender using a professional mesh of an Atlantic Blue Crab and PBR shading techniques.
Animation, Lighting and Compositing:
Julian Strunck
Camera Tracking and Matchmoving:
Tom Böhl
Crab model and textures purchased at Turbosquid.com
The film below has been created by Mareike Schröder and Hanna Runge.
I was allowed to write a few notes of inspirational music for this visual masterpiece.